So there I was, I couldn't believe my owner, Cathy, had done this to me. I had performed the whole way to the cattery in my travel box, right through Sandton and I got extremely loud toward Fourways, but she had just kept going, until I saw the sign, Badham's Fourways Kennels and Cattery. Horror, me, Sir Perciful in a cattery!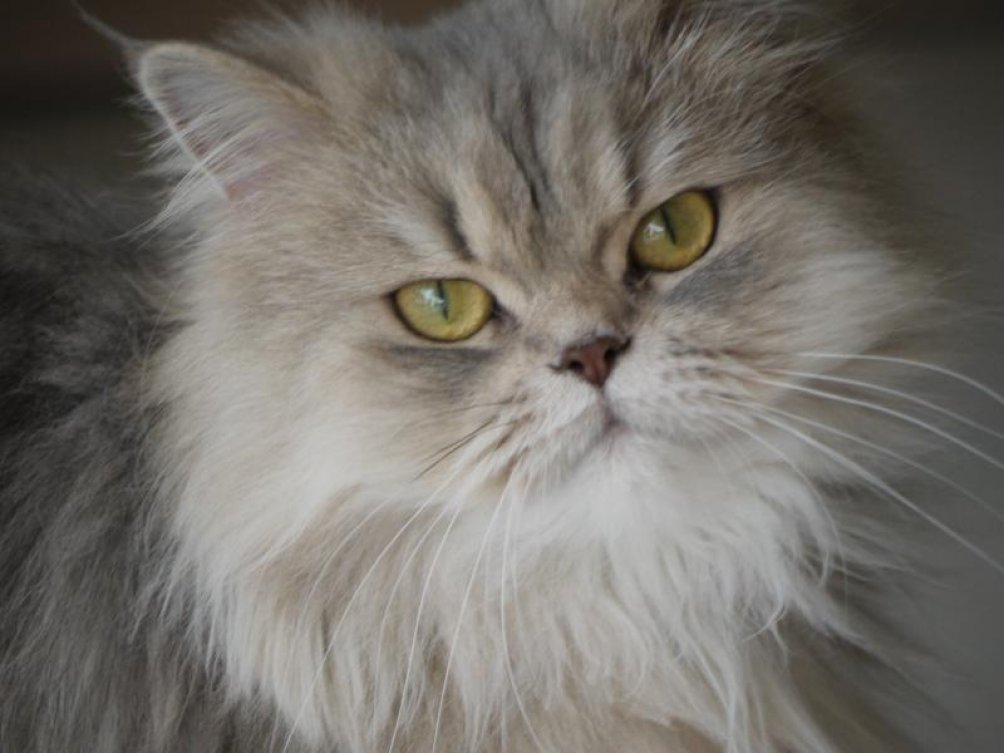 I grudgingly have to admit that we were met by very kind and friendly ladies, Joan and Kerry, but I still didn't want to be there. I made this plainly obvious by spitting and trying to scratch everyone, including Cathy, my traitorous owner, serve her right. Much to my disgust Joan remained calm and loving. I was hoping they would send me home. After my owner left, a lady called Gloria, made sure I was comfortable with a nice basket to sleep in, fresh water and a cat litter tray. (Thank goodness, I can't live without mine.) Gloria spoke to me in a soft gentle voice and gently stroked me, which seemed to take the edge off my stress. After my TLC, I decided to look around.
Sid the Siamese, my neighbor was fast asleep on a log in the sun. I completely ignored him, being a Siamese and all. Another member of staff Klaas, opened my unit door, escape I thought, but the door led out into an enclosed exercise garden, with logs and plants. It was quite exciting to explore all the nooks and crannies and have a good destressing scratch on a log.
After all the exercise, my tummy started to rumble, and I realized it was supper time. The dread came back, what would they serve me. I was used to premium cat food! Dinner arrived, what a nice surprise, Royal Canin pellets with delicious tin food on the side. Even though I was starving I decided to sulk. Joan came and sat with me, stroking and encouraging me to eat, until all my will power broke and I thoroughly enjoyed my meal.
The sun started to go down and the air cooled, panic set in. No electric blanket! Then a warm glow appeared above my basket. Heated kennels, what a relief! I snuggled into my basket and I closed my eyes, all was good in my world, as it should be, I'm a Persian you know.
The days passed quickly. One morning a man named Lawrence came and put me in a tub of warm water. A bath is not one of my favourite activities, but he was gentle and afterwards I was dried and brushed. I felt fantastic after my grooming. Not long after my bath, my owner Cathy appeared to take me home. I did what cats to best, I sulked. No need to let her know I had a good time. Though I better not sulk too much, she might not bring me back. Ha Ha, it's good to be a cat.
nerves big time. I personally don't get it, and if you
Women Tuukka Rask Jersey
deserve what you want I surely
Elite Gold
Men Chris Kelly Jersey
Chris Kelly Jersey hope you don't want
Women Chris Kelly Jersey
that. 3) You've spent enough time together to really know each other Let's not talk in terms of calendar time here. If a couple is in a long distance relationship (LDR) for two
Authenitc White
Elite Jeremy Lauzon Jersey
Bobby Orr Jersey years and see
Authenitc Black Dougie Hamilton Jersey
each other once a month for two days, they may see each other
Elite Gold Dougie Hamilton Jersey
about as much as a couple who lives
Elite Black Tuukka Rask Jersey
Men Tuukka Rask Jersey
Men Chris Kelly Jersey
two blocks apart and has been joined at the hip since they met a month ago. When you know that you've seen the person at his or her most relaxed (and
Youth Marc Savard Jersey
at his or her worst, for that matter), then and only then are you in a position to speculate regarding what the future really holds. 4) You
Men Bobby Orr Jersey
are on the same page spiritually Don't underestimate the importance of this. If you
Youth Jeremy Lauzon Jersey
believe that God should be at the center of
Kid
Authenitc White Chris Kelly Jersey
Marc
Kid Reilly Smith Jersey
Savard Jersey your relationship, it can only be that way if your would be partner agrees. If this hasn't been talked about yet, make it a priority to do so. Even if you are both agnostic or atheist, for
Bobby's Perfect Patty Shape 6 ounces of 80 percent lean ground beef chuck into a uniform patty, no more than 3/4 inch thick (don't overwork the meat). Make a depression in the center with your thumb so the burger won't
Elite White Marc Savard Jersey
bulge; the indent will rise as the patty cooks. Preheat a grill or cast iron grill pan to high. Brush the burger with canola oil and season with salt and pepper. Grill until golden brown and slightly charred, turning once (7 minutes for medium rare). Avoid pressing with a spatula! Add cheese for
Elite Gold Bobby Orr Jersey
the last minute
Elite Gold Marc Savard Jersey
of cooking. Bobby coats the patty with a rub before grilling: Mix 1 tablespoon ancho chile powder, 2 teaspoons Spanish paprika, 1 teaspoon each dried oregano, ground coriander, dry mustard, ground cumin and kosher salt, 1/2 teaspoon pepper and 1/2 teaspoon ground chile de arbol. Mix with 1 small shredded head cabbage and 1 shredded carrot. Let sit for 15 minutes. Dill Pickles Bobby's Texan wife, Stephanie, loves brisket with pickles and slaw, so he morphed the combo into this tasty burger. Heat the oil over medium high heat in a heavy bottomed saucepan. Add the onion; cook until soft, 3 to 4 minutes. Add the garlic and cook for 1 minute. Add the ketchup and 1/3 cup water, bring to a boil and simmer for 5 minutes. Add the remaining ingredients (except salt and pepper); simmer for 10 minutes, or until thickened, stirring occasionally. Transfer the mixture to a food processor; puree until smooth. Season with salt and pepper. Pour into a bowl; cool to room temperature. Brush some sauce onto the patties as they cook; spoon more on top when you assemble the burger.